Geographical Information Systems in Archaeology, course code: ARKN09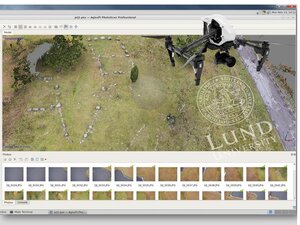 This course explores the potentiality of Geographical Information Systems (GIS) in Archaeology. After an introduction on the software package used in the course, several lectures and Lab exercises are organized in order to provide the students with a complete overview of the main characteristics of GIS and the way it can be used in support of archaeological practice. In the frame of this course instruments such as RTK GPS, Total Station and UAVs (drones) are used in the frame of different field campaigns.During the laboratories, computer programs such as Cloud Compare, Agisoft Photoscan and ESRI ArcGIS are presented.
Link to the course webpage: https://www.ark.lu.se/en/course/ARKN09
Virtual Reality in Archaeology, course code: ARKN10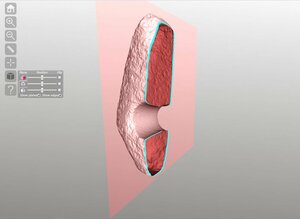 This course is focused on the use of 3D Technology to record, visualize and analyse in three dimensions archaeological materials sites and monuments. After an introduction concerning the use of 3D models in archaeology, the students will learn how to acquire, post-process, visualize and analyze archaeological data in three dimensions by means of several instruments and techniques. In specific they will learn how to acquire and post-process data recorded using different kinds of passive and active sensors such as Laser scanners (optical LS/ Phase shift LS), Image based 3D reconstruction techniques (Photoscan). Several instruments such as Real Time Kinect GPS, different typologies of UAVs mounting different sensors (HD cameras and multi-resolution), are used during the course to acquire information at different scales. The students will join several field campaigns and will have the opportunity to develop projects with different institutions.
Link to the course webpage: https://www.ark.lu.se/en/course/ARKN10
Buildings as Archaeology - the Analysis of Complex Built Environments, course code: ARKN12
By combining techniques of Laser scanning, Image based 3D model reconstructions and 3D GIS, this course provides the students with new solution for the recording, visualization and analysis of ancient buildings. After a review of the traditional methods for approaching ancient buildings, several lectures, exercises and discussions are proposed during the course with the aim of developing new strategies of acquisition and analysis. In the frame of this course instruments and softwares such as RTK GPS, ToF Laser scanner, MeshLab, Photoscan and CloudCompare are used to develope the exercises proposed by the staff.
Link to the course webpage: http://www.ark.lu.se/en/kurs/ARKN12/
All our courses are free of charge for EU citizens!