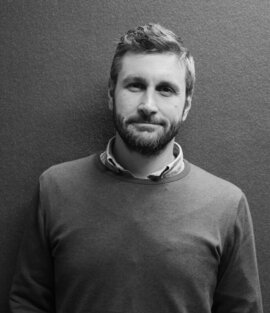 Nicoló Dell'Unto is Associate Professor in Archaeology and the scientific coordinator for the Lund University Digital Archaeology Laboratory DARKLab. Dell'Unto studied archaeology at the University of Rome, La Sapienza. Upon completion of his Masters, he had a joint appointment as a research assistant at the Institute for Technologies Applied to Cultural Heritage, ITABC-CNR, Italy. There, he took part in several international projects for 3D documentation and visualization of archaeological sites through the use of digital techniques. Later, he obtained a PhD in technologies and management of cultural heritage at the Institute for Advanced Studies, IMT Lucca, Italy. He also worked as a postdoc and lecturer at the University of California Merced. Since August 2019 he is visiting Associate Professor at the Department of Collection Management at the Museum of Cultural History, University of Oslo.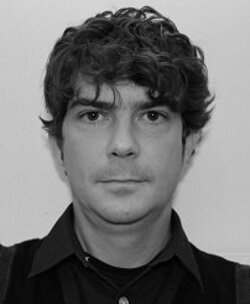 I am Associate Professor (Docent) of Archaeology (2020). I obtained my Master's Degree from the University of Pisa in 2005, then I received my PhD from the IMT Institute for Advanced Studies in Lucca with a thesis on the use of Web3D technology and GIS for assessing the archaeological risk in the alluvial coastal plain of Pisa . As a visiting PhD I spent a research period at the University of Oxford. Between 2009 and 2012 I had collaborations both with Archaeological Superintendence of Tuscany and the University of Pisa. In 2013 I joined Lund University where I have been involved in several research projects and fieldwork activities conducted in Sweden, Italy, Greece, Egypt, and Lebanon. My research focuses on the way digital technologies can improve landscape and site interpretation and how 3D spatial analysis can contribute to investigating the sensory dimension of the ancient space.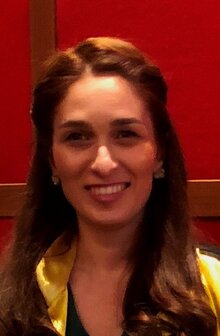 Melda KÜÇÜKDEMİRCİ graduated from the Istanbul University Department of Geophysical Engineering. She received her MSc and Ph.D. degrees in the same department. During her Ph.D. studies, she engaged in research projects at Istituto per le Tecnologie Applicate ai Beni Culturali (ITABC-CNR) in Italy between 2011-2012 and 2014. She worked as a Post-Doctoral Researcher at the FORTH-Laboratory of Geophysical-Remote Sensing & Archaeoenvironment (GeoSat ReSeArch Lab) in Greece between 2017- 2018. And she has worked as an Assistant Professor at Istanbul University- Cerrahpasa in the Department of Geophysical Engineering between 2018-2020. Her research focuses on Artificial intelligence (AI), Deep learning-based analysis of Remote sensing data for archeology, and geophysical prospection (GPR and Magnetometry).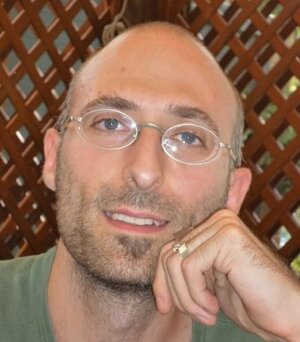 I majored in Restoration and Rehabilitation of Historic Buildings with a study addressing the issue of the ruins and the use of 3D visualization and lighting simulation to define new methods for the interpretation and 'virtual restoration' of ancient structures. As a research assistant within the Digital Archaeology Laboratory (DARKLab) I work on digital methods to analyze archaeological sites by means of 3D combined technologies. Specifically, in the framework of the Swedish Pompeii Project, I studied novel pipelines to be adopted by conservation specialists in the practice of preservation management in a 'fully-3D' GIS environment. As a doctoral student I am investigating how, in the framework of a materiality-based reassessment of disciplines devoted to things, digitally driven lighting simulation and analysis applied to the study of the entanglements between spatial and social patterns of the Roman house, interacts with the critical process of the archaeological interpretation.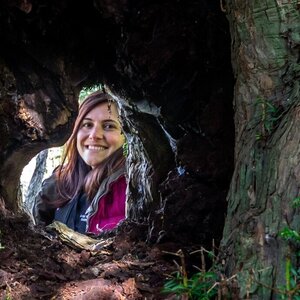 Since my graduation in Archaeology, I started to focus on the documentation and management of archaeological data. During a University Master's Degree in Architecture and Archaeology, I developed a particular interest in the digital documentation of archaeological processes and in technology as a means to support the research. Through several working experiences within archaeological data documentation and management, I improved my skills in the management and web-publication of 3D archaeological contents and in the use of 3D GIS in support of archaeological practice. As a doctoral student I am investigating how, in the framework of archaeological data management, technologies can help to find new suitable ways for the publication of archaeological contents within Academia and for their dissemination to the general public.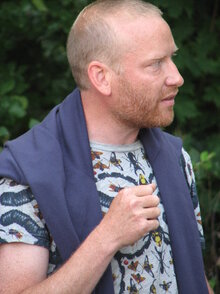 Since spring 2014 I am a researcher and lecturer at the institute. I was a doctoral student at the institute and graduated 2004. Since then I have been working in contacting archaeology, and between 2008 and 2014 I was a senior lecturer at Södertörn University. My interests have varied but one common thread approach archaeology as an environmental field of knowledge; both from a broad humanistic and more strict scientific perspetive. My reserach is built on several scientific realities, and with a strong focus on the endeavors of contemporary societies. My reserach at the moment focuses on a maritime archaeology; and explores the submerged landscapes of the Early Holocene in the Baltic Sea.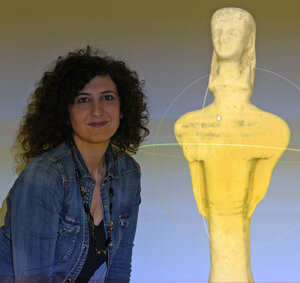 I am a doctoral candidate in Classical Archaeology at Lund University and in Science and Technology in Cultural Heritage at the Cyprus Institute (Cyprus). My thesis focuses on enhancing traditional archaeological research by digital quantitative approaches' support, particularly on the development and application of a 3D digital approach to coroplastic studies. I obtained a Master degree in Conservation and Management of Cultural Heritage (Archaeology) in 2005 at the University of Cassino and Southern Lazio, and a Master Degree in Conservation of Cultural Heritage (Archaeology) in 2002 at the University of La Tuscia. After several working experiences in contract archaeology, I worked as a Fellowship Researcher at the Institute of Technologies Applied to Cultural Heritage (CNR) in Rome from 2005 until 2009. Since 2009, I have been working as a Research Assistant at the Cyprus Institute, focussing my research interests on the definition of knowledge communication frameworks for data management and communication process of digital cultural heritage assets through new ways of reasoning with information technologies and semantics. Thanks to my doctoral research topic, I further focussed my interest on the integration of 3D quantitative analysis and semantics.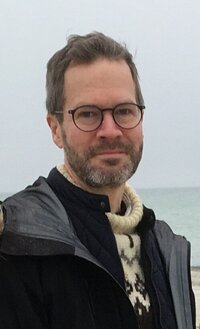 I am professor in classical archaeology and ancient history at Lund University. Having studied mathematics, architecture and classics at Lund University, I took a PhD in classical archaeology and ancient history in 2002. The dissertation constituted a close study of a Roman sepulchral monument: the tomb of Caecilia Metella. After a postdoc at the Department of classics, Royal Holloway College, London, I held the position as assistant professor at the Department of archaeology and ancient history in Uppsala, where I also acted as director of studies. I was awarded the docentship in 2008. In the spring of 2010 I returned to work at Lund University, first as a research fellow and then as senior lecturer. My research mostly revolves around Greek and Roman architecture and I am presently running several projects concerning the early use of fired bricks in antiquity, the ancient Greek city of Hermione and the Republican Forum Romanum in Rome respectively.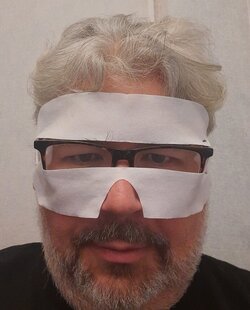 Stefan Lindgren works as a research engineer in Lund University Humanities lab, where he is the technical manager and procurement officer. His background is in computer science with a masters degree in computer technology from Lund University Technical faculty. He has specialized in 3d-acquisition, in particular 3d-scanning and postprocessing of 3d-data. In that capacity he has been part of numerous international archaeological projects in, for example, Greece, Italy, Peru, Belize, Australia, Lebanon, Egypt, Denmark and Norway. Lately he has been more focused on visualization of 3d-data, particularly very large datasets, where he has been exploring the emerging technologies in that field. With his position in the Humanities lab and his general technical knowhow, he is part of a whole range of projects in a wide area of disciplines.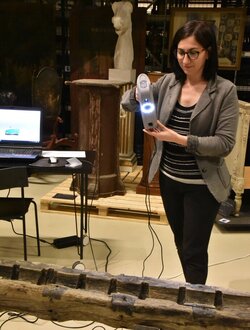 I studied Classical Archeology at the La Sapienza University of Rome. I defended my PhD thesis in Classical studies and archaeology at the University of Pisa with an interdisciplinary theme of Digital Archeology, thanks to the collaboration with the FBK engineering staff. For many years I collaborated with the Archaeological Superintendence of Rome and I was involved in various fieldwork activities conducted in Ostia and Rome, in particular at the Circus Maximus which was then the subject of my PhD thesis. I took part in several international 3D visualization projects of archaeological sites and statues through the use of digital techniques(Lateran Project and Uffizi digitization project). I am currently a researcher at Lund University involved in the Dynamic Collection Project and the Gribshunden Project. My research topics are digital archeology and also Roman archeology, particularly on how digital technologies can educate and aid archaeological research.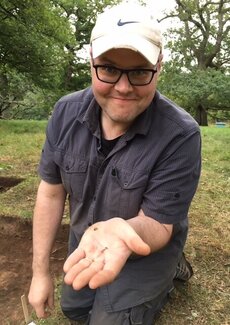 I am Senior Lecturer in archaeology and Director of undergraduate and graduate studies at the department. Educated at Lund University and the Mid Sweden University in Östersund. Bachelor of Arts in History of Religion and Master of Arts in Archaeology. I defended my Ph.D. thesis in archaeology entitled Ritualization, Hybridization, Fragmentation. The Mutability of Roman Vessels in Germania Magna AD 1-400 in 2009. My research includes the archaeology of death and burial, ritual theory, materiality, Iron Age and Early Medieval/Viking Age Europe and Scandinavia, the Swedish colony New Sweden in 17th century North America, as well as the use of digital methods in archaeological research and teaching. I teach classes in archaeological theory and method, European and Scandinavian Bronze Age and Iron Age, as well as in Viking Age Scandinavia.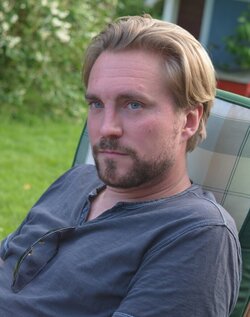 M.A. Archaeology (Lund University 2004), B.A. Classical Archaeology (Lund University 2006), Doctoral student in Archaeology since 2015. My background is in contract archaeology where I've worked on excavations and in a consulting position around Sweden and Europe for many years. I've also worked as an archaeometallurgical consultant. My deep interest for metal crafts originated during my student years and has remained strong throughout my professional career. I've specifically worked with bloomery iron production, casting and multimetal craftsmanship where different metals and techniques are mixed in the manufacture of complex objects. My thesis project deals with this complex smithing and its role in urbanization and socioeconomic structures of the late Scandinavian Iron Age. The projects research into multimetal craftsmanship will be supported by spatial survey and analysis of multimetal sites as well as detailed material analysis of metallurgical debris.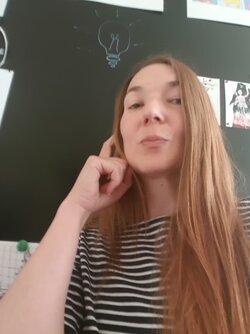 I work as a project assistant in Lund University Humanities Lab, where I focus mainly on 3d and motion capture. I'm a fan of Open Source. Blender ftw!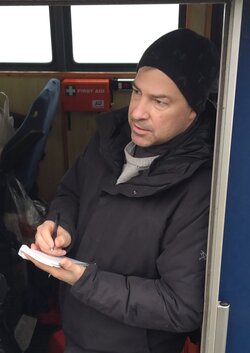 I am a Researcher in Archaeology since coming to Lund University in 2017. Prior to that, I was a Research Specialist in the Deep Submergence Laboratory at Woods Hole Oceanographic Institution in the USA, and a Lecturer at the Massachusetts Institute of Technology. My PhD from MIT is in the History and Archaeology of Technology, complementing a Master of Science in Maritime Archaeology from University of Southampton and a Master of Arts in Social and Economic History from Tufts University. I specialize in the application of advanced methods and technology to archaeology, particularly submerged sites. I have directed several underwater archaeological projects: surveys of ancient shipwrecks by Autonomous Underwater Vehicle in the Aegean; six years of excavation by technical diving on the Antikythera Shipwreck in Greece; and underwater recoveries of human remains from World War II aircraft for the U.S. Department of Defense. My current project is the excavation of the royal Danish flagship, Gribshunden, lost off Blekinge in 1495.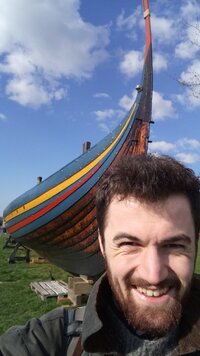 I am a PhD student studying the reconstruction of Viking Age mental geographies through the mapping of seafaring routes from this period. I studied Archaeology and History at the University of Glasgow and spent the 3rd year of my undergraduate studies at the University of British Columbia in Vancouver, Canada. My undergraduate years left me with a deep interest in Indigenous archaeology and the early medieval Atlantic facade, which I combined in my dissertation project by examining aspects of entanglement and identity negotiation at the multi-period site of Rubh an Dunain on the Isle of Skye. After graduating I spent two years in the commercial sector working on a range of sites in England. During my Master's at Lund University I expanded on the topics from my undergraduate studies by examining the potential of isochronic mapping methods for representing seascape experience in the Viking Age, a project that led me into my current research.